Since 1999, AIMMEX (Art In Motion – Mexico, S.A. de C.V.) has been a poineer company offering comprehensive Production Services in Mexico and Latin America. From Television Commercials to Documentaries to IMAX Features, all the way up to Major Studio Pictures we have provided guidance and reliable support to Film and Digital Media Projects regardless of their budget range or complexity working closely with National and International Institutions both sides of the border to ensure a seamless transition between countries, negotiating the top crews and the best gear down to realistic and afforable rates, consolidating an efficient production experience while keeping all cast and crews safe in an enviroment that is always professional, productive and creative. Go AIM-IN Aimmex at www.artinmotionmexico.com 
These are some of the projects AIM has Line Produced over the past fifteen years:
IMAX Journey to Amazing Caves (Documentary Feature)

The Mexican – Dreamworks (Feature)

The Heartbreak Kid – Dreamworks (Feature)

Fast and Furious – Universal (Feature)

Limitless – Universal (Feature)

Kill Bill Part II – Miramax (Feature)

The Hunting Party – Miramax (Feature)

Nacho Libre – Paramount (Feature)

Vantage Point – Sony (Feature)

You Don't Mess With The Zohan – Sony (Feature)

The Cave – Sony (Feature)

John Carpenter's Vampires – Los Muertos – Sony (Feature)

Beverly Hills Chihuahua – Disney (Feature)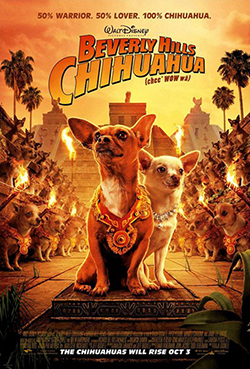 "Our reputation preceeds us. Our experienced team will go the extra mile to make sure every resource shows on the screen. We're committed to our clients and future friends".