A New World is forged from the clash of the Gods of War.
In the midst of one of the most incredible chapters in history, "The Conquest of the Aztec Empire", a young and noble Mexica girl defies her family's strict traditions and centuries old culture with the help of a Spanish boy, who is lost in a strange and distant land.
Together they will struggle to find their own destiny and witness the rapture of each of their ancient civilizations as they become the seeds for the creation of a New World.
TV DRAMA SERIES IN THREE (8 EPISODES) SEASONS.
NOW IN ACTIVE DEVELOPMENT WITH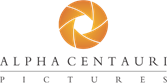 [contact-form][contact-field label="Name" type="name" required="true" /][contact-field label="Email" type="email" required="true" /][contact-field label="Website" type="url" /][contact-field label="Message" type="textarea" /][/contact-form]